GEN PAWÒL PA GEN BOUCH pa Donald D. William
An interwoven collection of Haitian Creole short stories.
(Miami, FL) June 2016 – Author Donald D. William draws his readers in with archetypical Haitian characters, moving through their everyday lives in pursuit of love and the avoidance of loss. In "Ge Pawòl Pa Gen Bouch" readers are perched like birds on a wire casting a delicious vouyeur's eye into the lives of lushly painted character. These contemporary vignettes of everyday life, love, loss and hope are abundant in this new collection of recent short fiction from author Donald D. William.
The stories pose very real contemporary questions and offer provocative answers. How does the individual navigate lust in a society who's very identity is currently based on 'want.' Within the confines of the collection we find characters engaged in various pursuits; one is love lorn for a woman he left behind in Haiti, another seeks redemption another still lusts for a life far away from Haiti. These immediate/base needs outstrip and thus transcend virtually all other pedestrian needs in contemporary Haiti. The need for hope (espere) weaves gingerly through each story with varying consequences in this delightful book.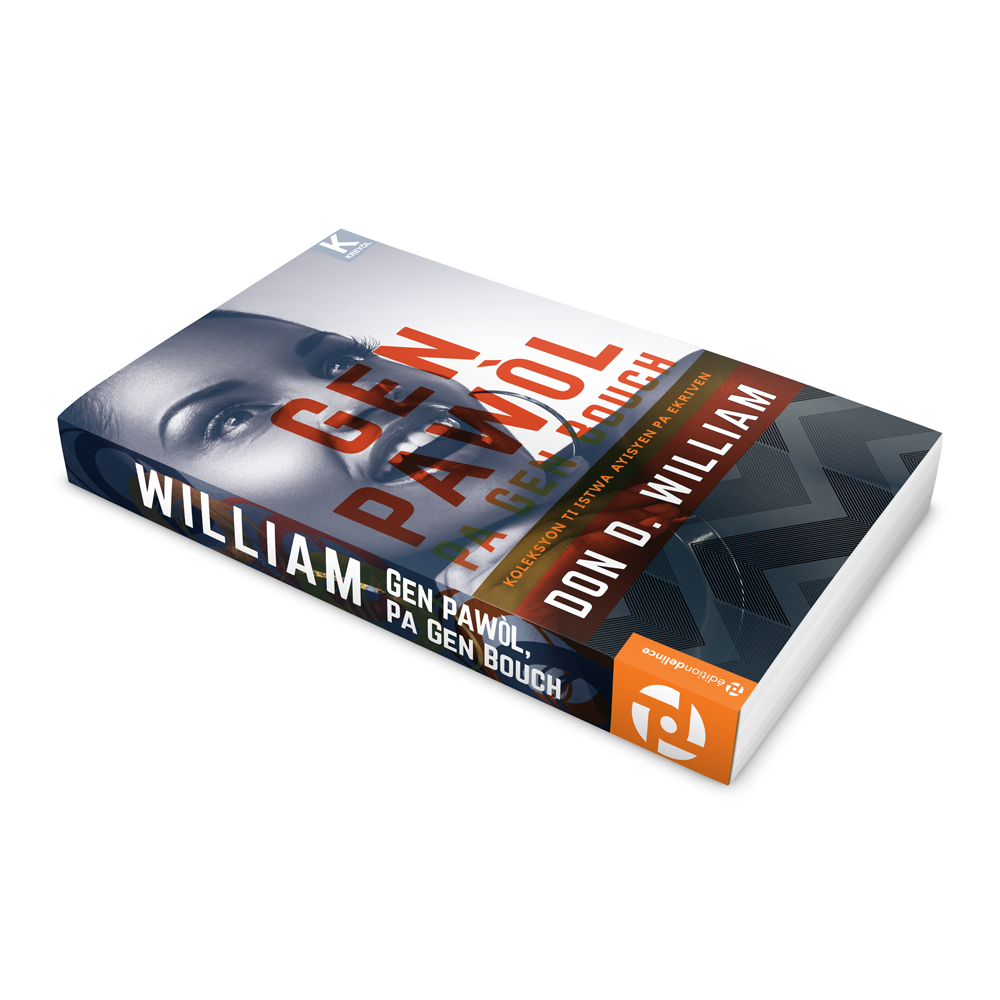 ON SALE June 1, 2016
IMPRINT Édition Delince
PAGE COUNT 240
GENRE Fiction (short story collection)
BINDING Trade Paperback
ISBN 978-1-944556-28-0
LANGUAGE Kreyòl Ayisyen
PRICE $14.99 US / $22.00 Can. / €14.0
About Édition Delince
Édition Delince is a multi-lingual publisher headquartered in Port Au Prince with a U.S. subsidiary in Miami, Florida. Our mission is to make works of literary and historical importance easily accessible to the Haitian diaspora regardless by producing books containing texts in French, English and Kreyòl Ayisyen.
Our editorial focus is primarily on books of interest to the broader Haitian community worldwide. For additional information or media inquiries, contact Édition Delince by email us at hello@delincegroup.com.
About the author
Don D. William was born and raised in Port au Prince Haiti and currently resides and works in the United States.